Are you passionate about making a positive impact on our planet? Well, get ready to dive into a world of eco friendly festivals and conferences that will leave you inspired and motivated to do your part in changing the future! These events bring together like-minded people who are passionate about sustainability and environmental consciousness. Environment friendly festivals offer a unique opportunity to connect with industry leaders, innovators, and enthusiasts who share your vision of creating a greener world. Whether you're interested in sustainable business practices, ecological initiatives, or environmental stewardship, eco friendly festivals in the world will provide you with valuable insights, inspiring ideas, and practical solutions to make a positive impact.
Intro
Let's face it – our beautiful planet is being put through some serious challenges. We're talking about climate change, resource depletion, and environmental damage. This is why sustainability is the key to turning things around. It's not just a fancy word – it's a vital concept that makes sure we can keep thriving for generations to come.
Now, imagine being part of an ecological festival or conference where you get to learn, connect, and have fun all at once. These events are like little hubs of knowledge, bringing together experts, trailblazers, and fellow environmentally conscious people like yourself. Environmental festivals are all about showcasing the latest and greatest sustainable innovations. You will get to experience eco-friendly products, mind-blowing technologies, and delicious organic treats personally.
And by supporting and attending these types of festivals and conferences, you become part of a global movement that's shaking things up. You're not just a bystander anymore, you're an active participant in creating a better future. Together, we can raise awareness and inspire change. These events are more than just a good time – they're catalysts for global transformation.
What to Expect from Sustainability Conferences?
When attending a festival of sustainability, you can expect an enriching and transformative experience that goes beyond your typical conference setting. These gatherings bring together people from diverse backgrounds, all united by their shared passion for creating a more sustainable and eco-friendly world. With a wide range of topics, interactive sessions, and networking opportunities, sustainability conferences offer a unique opportunity to get to know the latest trends, innovations, and best solutions in sustainable practices. Whether you're a sustainability professional, an entrepreneur, or simply someone passionate about the environment, attending a go green festival will definitely be an empowering and educational experience.
One of the things that make sustainability conferences truly special is their strong commitment to promoting eco-friendly practices. They go the extra mile to minimize their environmental impact through sustainable event management strategies. From selecting eco-friendly venues to setting up recycling stations and serving locally sourced, organic meals. These conferences walk the talk when it comes to environmental responsibility.
In addition to the educational and networking aspects, sustainability conferences often incorporate innovative and experiential elements that make the learning process engaging and enjoyable. These experiential components raise your understanding of sustainability concepts and provide practical examples of how they can be applied in real-world settings. In a nutshell, sustainability conferences provide an incredible platform for learning, networking, and collaboration while showcasing the latest advancements in sustainable practices.
Best Sustainability Conferences and Festivals in 2023
We've handpicked the best sustainability events that will bring together industry leaders, innovators, and passionate enthusiasts like yourself to explore and drive sustainable practices worldwide. Here's a list of 15 remarkable events that promote a greener future, and provide invaluable opportunities for learning, networking, and inspiration. These conferences and festivals are at the forefront of sustainability innovation. Let's explore!
Kickstarting our list is Impact Day, the largest sustainability festival in the Baltics. This conference, which is taking place in Tallinn, Estonia, is dedicated to driving sustainable business practices. With a focus on the intersection of technology, innovation, and sustainability, this event offers a platform for experts to share their knowledge and insights.
Another must-attend event is the business green Net Zero Festival in London, UK, which brings together people from various sectors to discuss and accelerate the transition to a net-zero carbon future. With a diverse range of sessions, including keynote speeches, panel discussions, and interactive workshops, participants gain valuable insights into achieving net-zero targets and addressing climate change.
Explore sustainable tourism and destination management at the Green Destinations Conference in Tallinn, Estonia. This event focuses on promoting environmentally friendly travel practices, sustainable tourism development, and preserving natural and cultural heritage.
The Festival of Sustainable Business brings together entrepreneurs, business leaders, and sustainability enthusiasts in Bristol, UK. You can gain valuable insights into successful sustainable business models, explore emerging trends, and connect with like-minded people who are making a positive impact through their daily hard work.
This annual celebration of sustainable living in London, UK, is a must-attend event for anyone passionate about eco-friendly practices. You will be able to explore a wide range of exhibits, workshops, and activities that promote green and sustainable lifestyles. From discovering the latest trends in eco-fashion to exploring renewable energy solutions and zero-waste practices, this festival offers a valuable opportunity to dive deep into the world of sustainability.
This annual gathering in London, UK, brings together leaders, innovators, and change-makers from around the world to explore innovative solutions for a greener future. From thought-provoking discussions on renewable energy to inspiring sessions on sustainable business models, Sustainability Week offers a variety of interesting and inspiring topics.
This impactful event in Santander, Spain showcases ways for the adoption of responsible business practices and sustainable strategies. It gives you an opportunity to connect with visionary leaders, gather valuable insights, and contribute to shaping a more sustainable and ethical future.
The Responsible Business Summit is a global conference that brings together business leaders and sustainability professionals in Novotel West London, UK. You will be able to get familiar with different strategies for driving sustainable development, from sustainable supply chains and renewable energy to social impact and stakeholder engagement.
The Global Fashion Summit is an event in Copenhagen, Denmark, dedicated to driving sustainability and responsible practices within the fashion industry. This summit serves as a platform for fashion designers, industry leaders, and sustainability pioneers to come together and explore new solutions for a more sustainable future in fashion. With a focus on topics such as sustainable materials, supply chain transparency, and circular fashion – participants will gain valuable insights into the latest trends and strategies reshaping the fashion landscape.
Dive into the circular economy movement at the Circular Economy Hotspot in Dublin, Ireland, where experts and practitioners come together to explore strategies for waste reduction, resource efficiency, and product life cycle management. You will get an opportunity to learn about successful circular economy business models and discover practical ways to drive circularity in various industries.
The Responsible Business Awards in London, UK, recognize and celebrate organizations that demonstrate exceptional commitment and achievements in sustainability. This event honors companies across different sectors, showcasing their innovative approaches, best practices, and positive social and environmental impacts.
The Sustainable Foods Summit in Amsterdam, Netherlands is where industry experts in sustainable food gather to explore the latest advancements in sustainable agriculture, organic products, food waste reduction, and plant-based alternatives. You will be able to gain insights into sustainable food production and consumption, and discover how the food industry can contribute to a healthier and more sustainable planet.
This eco-friendly summit in Brussels, Belgium, brings together industry experts, policymakers, and investors to discuss the future of clean energy in Europe. It explores topics such as renewable energy deployment, energy storage, grid integration, and policy frameworks. Attendees can gain insights into the latest market trends, innovative technologies, and investment opportunities driving the clean energy transition across the continent.
The Ecocity World Summit is a global gathering that focuses on building sustainable and resilient cities. You will get a chance to explore urban planning, green infrastructure, transportation solutions, and community engagement to create eco-friendly and livable cities for future generations.
The Water Innovation Europe summit takes place in Brussels, Belgium. with the aim of addressing challenges related to water conservation, water quality, and sustainable water management. The conference will bring together water experts, researchers, and policymakers to exchange knowledge, share best practices, and explore new approaches to ensure clean and accessible water resources in Europe.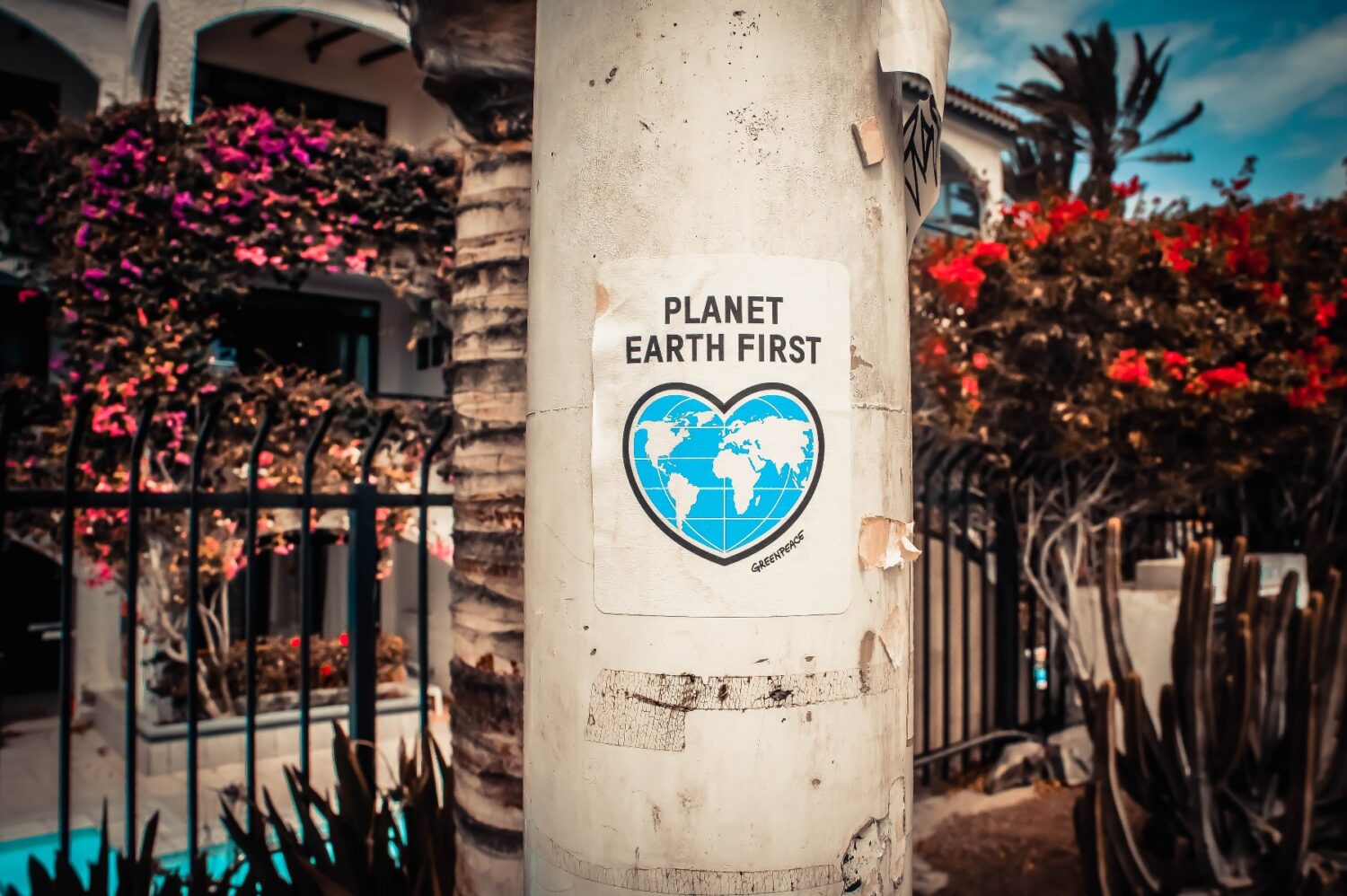 These 15 sustainability conferences and festivals offer unparalleled opportunities to learn, network, and be inspired. Whether you're interested in sustainable business practices, ecological initiatives, renewable energy, responsible tourism, or building resilient cities, these events cater to a wide range of interests and provide platforms for meaningful discussions and collaboration. Join these remarkable events, connect with like-minded individuals, and be part of the global movement toward a more sustainable and eco-friendly world!