Yes, Small and Medium Enterprises (SME) can gain real benefits by proactively assessing their impacts, risks, and opportunities under the new European Corporate Sustainability Reporting Directive (CSRD) and related European Sustainability Reporting Standards (ESRSs). These initiatives aim to replace greenwashing with genuine action, writes Rando Pikner from Scapelyse.
The new directive replaces the Non-Financial Reporting Directive (NFRD) and expands the list of companies required to conduct assessments and report their findings. This applies to companies meeting at least two of the following criteria: net revenue over EUR 40 million, assets exceeding EUR 20 million, or a workforce of more than 250 employees.
The relevancy for SMEs stems from the fact that the CSRD introduces a comprehensive mechanism requiring large companies to evaluate not only their own operations but also the impacts and risks across their entire value chain, including both upstream and downstream activities. Consequently, large companies will start requiring their suppliers, including SMEs, to provide sustainability-related data and information to comply with their reporting obligations.
This means SMEs will need to gather, monitor, and report on their sustainability practices and impacts. So, if you as an SME doing business with large companies, you might soon find yourself assessing and reporting your impacts and risks to your business partners.
The good news is, opting in voluntarily can offer tangible advantages for small and medium-sized enterprises. But first, let me explain the 'Why' and 'How' behind the new Directive, Standards and the EU Taxonomy.
The Carbon Accounting Alone Can't Turn the Ship
Reducing carbon emissions is crucial in combating climate change. However, this alone is insufficient to ensure the health of our societies and economies.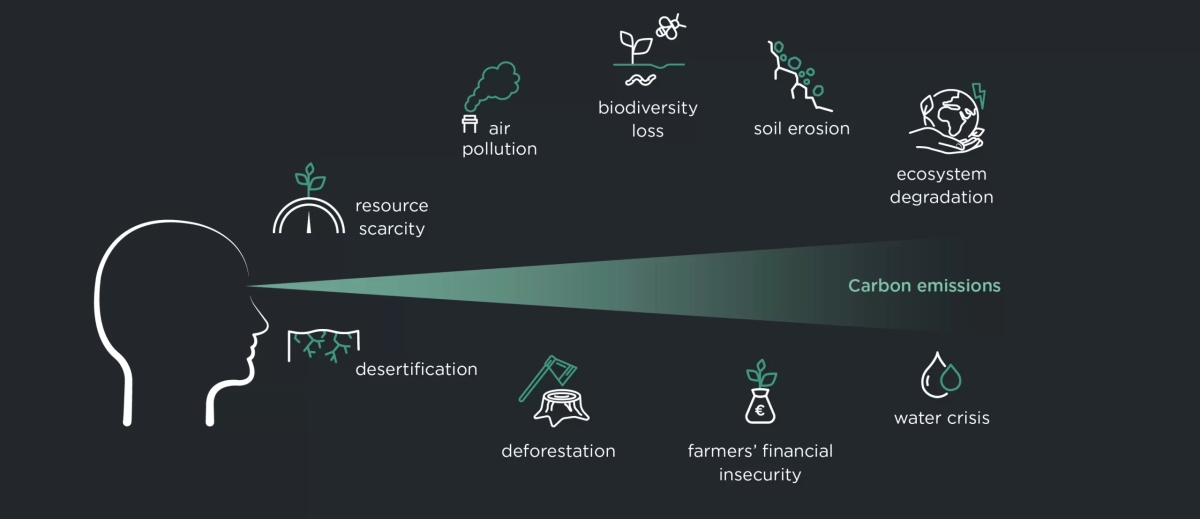 For example, a forestry company involved in extensive deforestation might justify its activities quite simply by stating, "Young trees capture carbon faster than old ones, so by cutting down the old forests and planting new trees, we are actually doing the planet a favor". While it's true that young trees absorb carbon more quickly, this perspective overlooks the significant negative impacts on ecosystems and biodiversity that result from cutting down old forests.
It is important to understand that while a forest includes trees, it takes more than trees to form a forest. Forests are ecosystems that take much longer to develop than it takes for a tree to mature.
Therefore, focusing solely on carbon accounting is insufficient, as it overlooks a crucial fact: biodiversity and healthy ecosystems are fundamental in supporting the well-being of our societies and economies.
Ecosystems & Biodiversity – The Status Update
Imagine a world with air too polluted to breathe, rivers too toxic for drinking or fishing, and forests too depleted to regulate climate. While this may seem dystopian for many in Northern Europe and other temperate climates, it's a current reality in many regions.
Human activities are causing a rapid loss of biodiversity and, with it, "Earth's ability to support complex life" (Bradshaw, 2021). The extinction rate of species is currently 1,000 times higher than the reference rate of the past million years (IPBES, 2019). One million plant and animal species are now threatened with extinction, many within decades. Population sizes of vertebrate species (animals and organisms with a spine) have declined by an average of 68% since 1970 (WWF, 2020).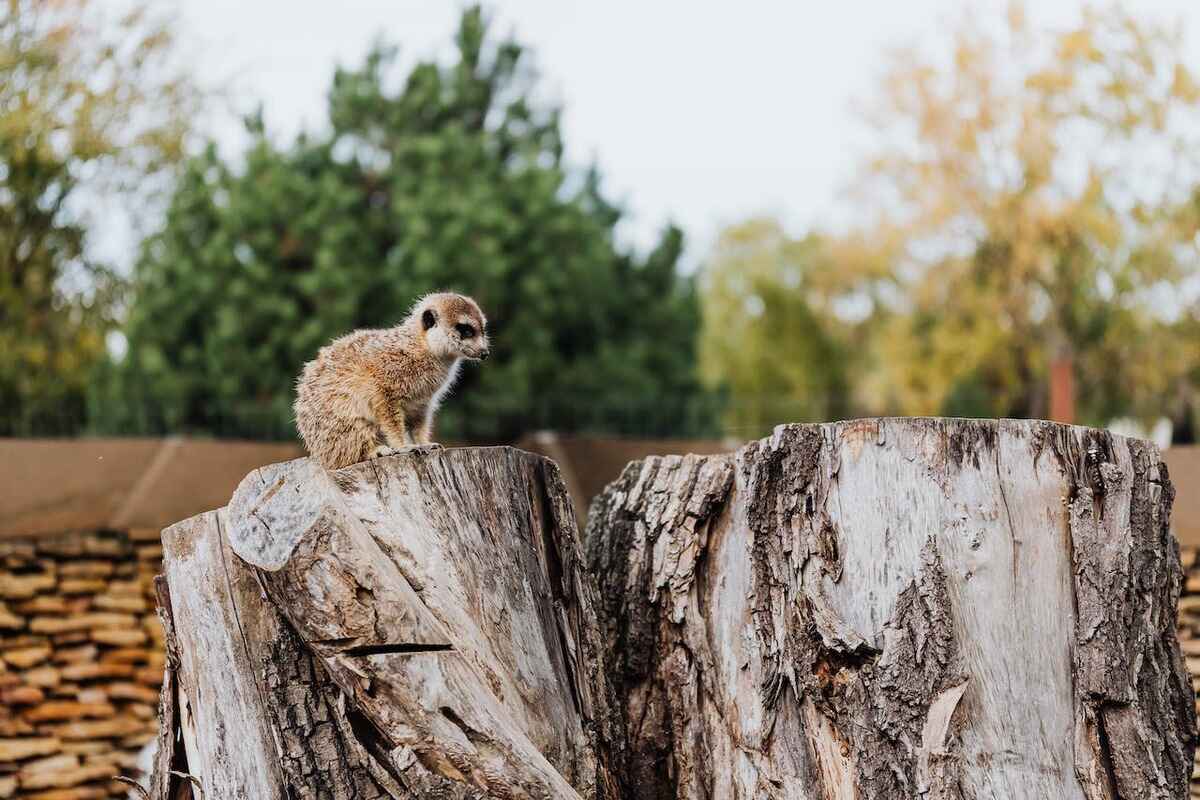 Biologists believe we are either experiencing, or on our way to, causing the sixth mass species extinction in the Earth's history, the last one having occurred 65 million years ago (Ceballos, 2015). Our planet is experiencing its largest loss of life since the dinosaurs (UN, 2019).
This alarming situation has triggered the United Nations, European Commission, OECD, World Bank, WWF, and other bodies to initiate changes that extend beyond carbon and GHG emissions, requiring companies to also assess their impacts on the circular economy, pollution, ecosystems, and biodiversity
The Major Driver of Change – Economic Activity
Every business, whether they realize it or not, has a direct or indirect impact on nature and people. And as nature declines, so does its ability to provide essential services that businesses rely on, from clean water to raw materials.
Yet, many companies are in the dark about their environmental footprint and how it affects their bottom line. They lack the tools to detect, measure, and address their impacts on nature and people. This not only poses a threat to our planet but also to the very sustainability of these businesses in the long run.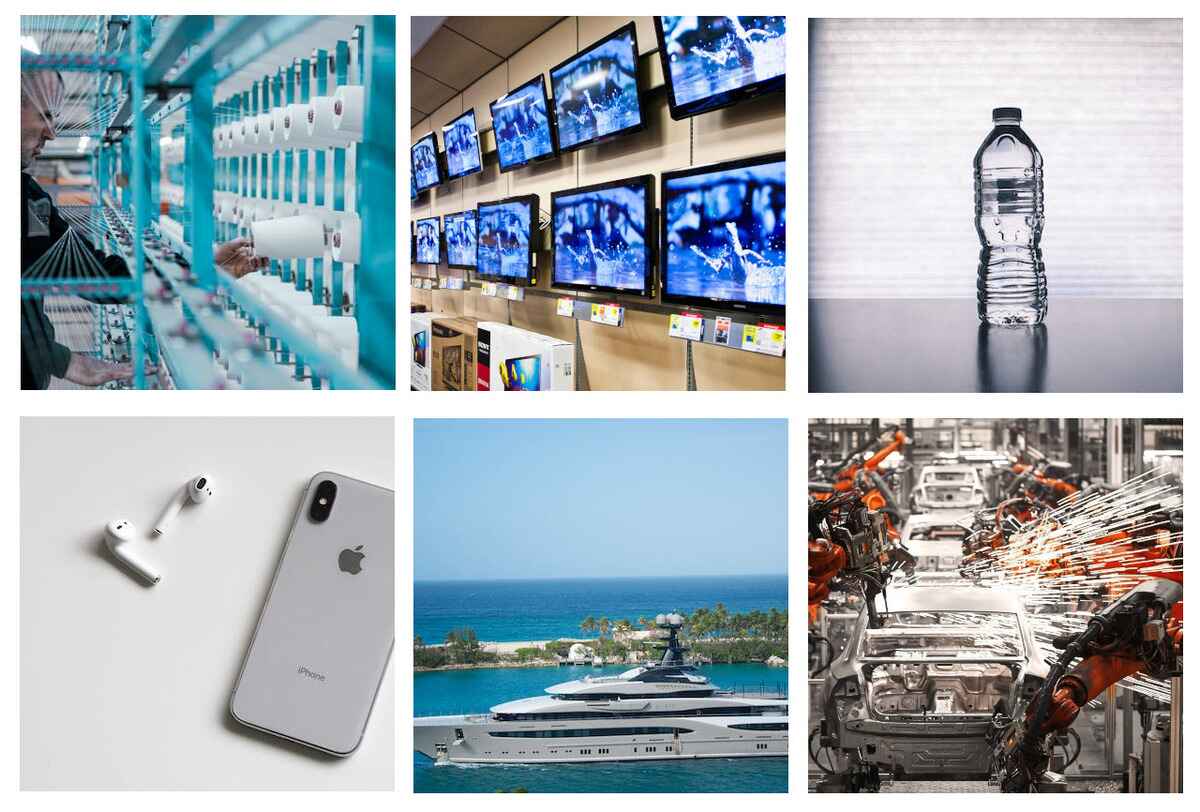 Therefore, it's crucial to assess the impacts, risks, and opportunities to ensure that the economic activities minimize their negative effects on natural environments and people. Recognizing how environmental changes could pose financial risks to business activities is also crucial. Every company has a role in reducing biodiversity loss and maintaining high-quality ecosystem services.
Ecosystems Provide Services For Economy
The World Economic Forum has calculated that a full 50% of the world's GDP is based on ecosystem services, and that the loss of biodiversity is a strong threat to the global economy (2023). Therefore, again, biodiversity is the living factory of our planet and human society relies on ecosystem services it generates. But what exactly are ecosystem services?
Take pollination as an example. This natural service enhances human welfare by ensuring plant pollination, leading to the production of fruits, berries and seeds for us to eat. This service is invaluable and reduced pollination would have major consequences for both human society and nature. To be able to continue using these ecosystem services, biological diversity is important for the future of humans.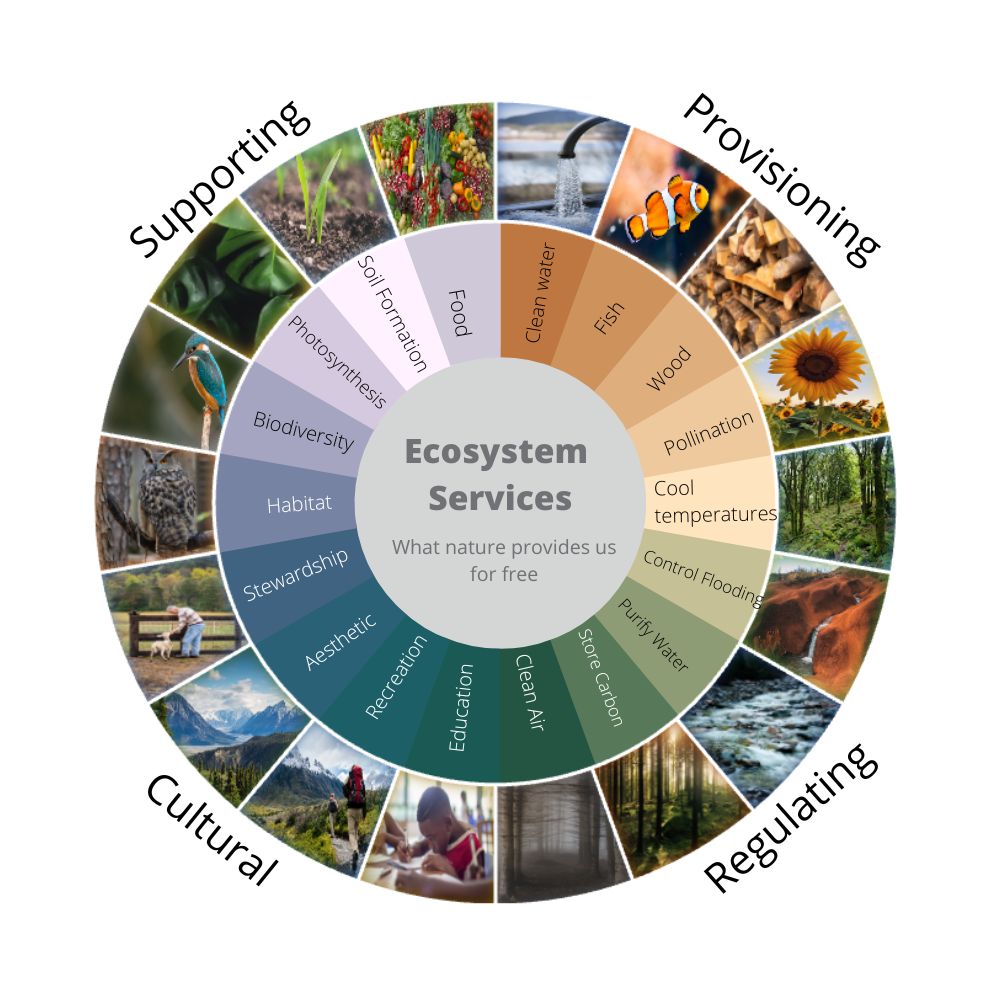 There is an official classification of Ecosystem Services that divides them into three main categories that our economy heavily depends on:
Provisioning Services: These are the products obtained from ecosystems.
Regulation & Maintenance Services: These are the benefits obtained from the regulation of ecosystem processes.
Cultural Services: These are the non-material benefits people obtain from nature
See the full list of Ecosystem Services that our economy is depending on.
The Era of Greenwashing is About to End
The era of greenwashing emerged as a byproduct of the growing environmental movement and the increasing public concern for the environment that began in the latter half of the 20th century.
As consumers became more environmentally conscious, some businesses saw an opportunity to capitalize on this trend by marketing their products and services as "green" or environmentally friendly, sometimes without making significant efforts to reduce their environmental impact.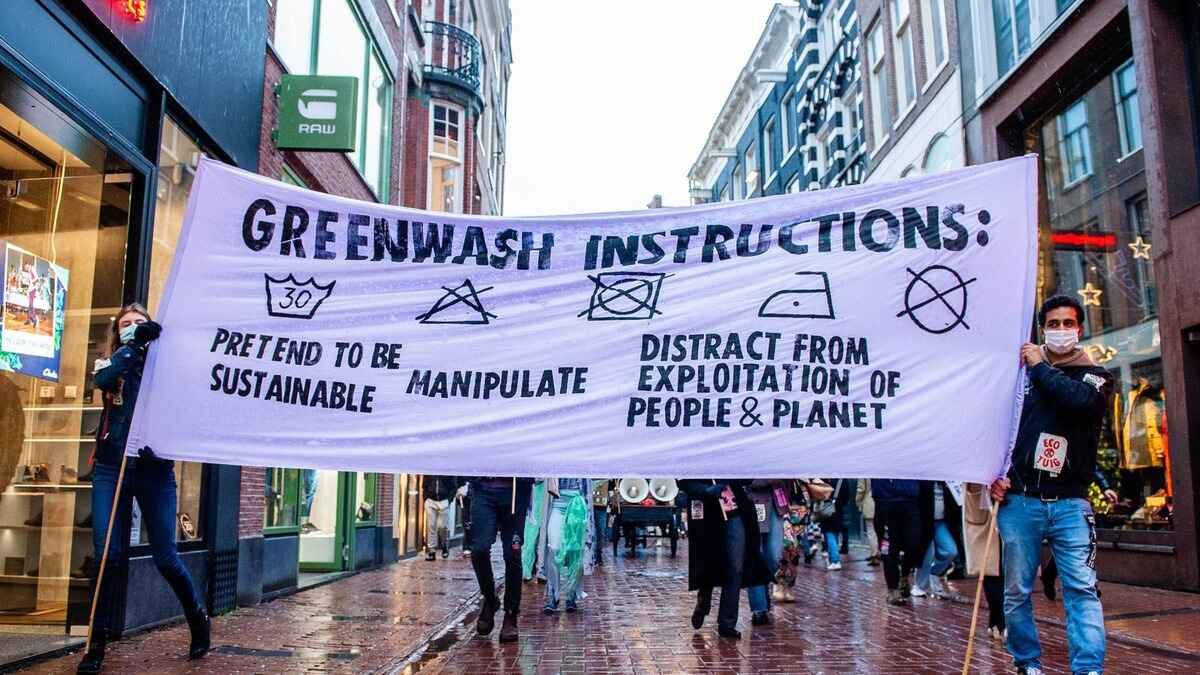 Various laws and directives have been introduced to combat greenwashing by requiring more transparency and substantiation of environmental claims. But despite all these frameworks and regulations, it has been too simple to wing it and make companies look green on paper and in marketing communication.
The Corporate Sustainability Reporting Directive (CSRD)
The CSRD is more comprehensive than the previous sustainability reporting directive Non-Financial Reporting Directive (NFRD). The new standard is seen as a significant step forward in tackling greenwashing and turning companies to take actions to address nature's decline and reverse the loss of biodiversity and ecosystems.
Assurance Requirement
Under the CSRD, companies will have to have their reported sustainability information audited, providing an external check on the accuracy of the data. This is a significant change from the NFRD, which did not require such assurance.
Affecting more companies
The new directive will also affect more companies than the NFRD does. Instead of the previous 11 000 large companies, now 50 000 large companies need to comply, and, like said before, so do the companies in their value chain. We estimate the total number of companies who need to start assessing and reporting within the next few years to be 2.5 million companies in Europe alone.
Double Materiality Principle
The CSRD emphasizes the "double materiality" perspective, which means companies must report on how sustainability issues affect their business (financial materiality) and also on the impact their business has on people and the environment (impact materiality). Read more about the essence of Double Materiality Assessment.
Addresses The Whole Value Chain
And what makes the CSRD especially influential is the fact that companies have to assess not only their own operations but also upstream and downstream value chains. And this is what makes the new directive relevant for SMEs as well.
Sustainable Investing
Investors will also find it easier to get a deeper insight into the company and more easily be able to invest more sustainably, as the companies can be compared in a more credible way.
Alignment with International Standards
The CSRD is designed to be aligned with international reporting initiatives, such as the Task Force on Climate-related Financial Disclosures (TCFD) and the Global Reporting Initiative (GRI), which should help to harmonize reporting practices and reduce the risk of greenwashing.
These features are intended to make it more difficult for companies to engage in greenwashing by improving the quality, comparability, and reliability of sustainability reporting. By creating a more standardized and stringent reporting framework, the CSRD aims to ensure that companies' sustainability claims are backed by data that has been subject to external verification.
Related European Sustainability Reporting Standards (ESRS)
In order for CSRD to be reported, there are different accompanying standards named European Sustainability Reporting Standards (ESRS) created by the European Financial Reporting Advisory Group (EFRAG). All standards assume that the business performs a Double Materiality Assessment to identify the various sustainability topics to be included in business strategy and operations for future proofing the businesses and ultimately preparing them to net-zero operations by 2050.
In addition to Greenhouse Gases, Pollution and Circular Economy there is a whole new focus on the essential aspect of biodiversity and healthy ecosystems covered in standard ESRS E4. It is designed to understand the interaction between the business, the ecosystem and biodiversity. It is important for companies to deal with environmental challenges, to protect ecosystems and preserve biological diversity, as stated in the beginning of the article.
Another example is ESRS E5 that addresses the importance of resource use and circular economy. These two mentioned standards together with the standards for Greenhouse Gas Emissions and Pollutions form a strong and holistic view to addressing the rapid nature's decline, extensive resource use and overexploitation of land. See the entire list of ESRS sustainability topics.
We as citizens can also help companies in their transition by becoming more aware of where their products come from and prioritize more sustainable alternatives.
And, Last But Not Least: The EU Taxonomy
The EU Taxonomy Regulation is a new system that helps the European Union move towards its environmental goals, including preventing greenwashing and becoming climate-neutral by 2050. It's a classification tool that makes it easier to understand which business activities are environmentally friendly. It also guides investments towards these sustainable activities.
At the heart of the Taxonomy Regulation is the definition of what counts as a sustainable economic activity. To be considered sustainable, an activity must:
Help achieve one or more of the Taxonomy's six environmental goals; and
Not harm any of the other goals, while also respecting human and labor rights.
The Taxonomy's six environmental goals are: 1. Reducing climate change, 2. Adapting to climate change, 3. Sustainable use and protection of water and marine resources, 4. Moving towards a circular economy, 5. Preventing and controlling pollution, 6. Protecting and restoring biodiversity and ecosystems.

If you compare this list with the ESRS topics you see there is basically 100% overlap. This is not a coincidence, the CSRD was crafted keeping in mind that companies are required to disclose how well their activities align with the Taxonomy's standards.
With the CSRD, large companies are required to disclose their sustainability practices, which includes reporting on their alignment with the EU Taxonomy. SMEs, as part of the value chain will also need to align their practices to meet the requirements of their clients.
Now, How Can SMEs Possibly Benefit From All This?
As stated above, the CSRD, ESRS and EU Taxonomy were created to reach the EUs goal of climate-neutral economy and make sure the economic activities wont pose negative impacts to the support mechanism of our well-being and economy: the climate, living ecosystems, and biodiversity.
The first ones that need to act are financial sector companies and large companies.
But, to ensure compliance with CSRD and to manage risks, large companies will set higher sustainability standards for their suppliers in the value chain. Therefore SMEs will need to adopt sustainable practices, source sustainably, and ensure ethical labor practices to continue their business relationships with these larger entities.
Now, dealing with these topics certainly is not the easiest thing to do, especially on your own. However, there are clear benefits for not only large companies but also SMS if you go through the process of sustainability assessment and be ready to report. How?
SMEs can indirectly benefit in several ways, let's look at these one by one.
Competitive Advantage
SMEs that proactively adopt sustainable practices and can demonstrate their commitment to sustainability will have a competitive edge. It demonstrates a commitment to sustainability, which can be a significant differentiator in the market. You can position yourself as preferred suppliers to larger companies looking to enhance the sustainability of their value chain.
Access to Finance
Financial institutions like banks are increasingly considering environmental factors in their lending decisions. SMEs that can demonstrate a low impact on nature and a sustainable approach to ecosystem services may have better access to finance
Attractive to investors
Investors are increasingly looking for sustainable projects to finance, and aligning with the CSRD and Taxonomy makes SMEs more attractive investment targets.
Future-proofing the Business
While the primary focus of CSRD and EU Taxonomy is on larger companies, there's always the possibility that similar regulations or standards could be extended to SMEs in the future. By aligning early with these standards, SMEs can future-proof their business, adapting to the evolving regulatory landscape and consumer preferences.
Stakeholder Expectations
As sustainability reporting becomes more mainstream, stakeholders, including customers, investors, and local communities, might expect even SMEs to be transparent about their sustainability impacts. This will influence SMEs' reputation and brand value. So, if you are in the forefront with your sustainability topics, your brand value increases.
Capacity Building and Training
Larger companies might offer training, resources, or tools to their SME suppliers to help them meet the required sustainability standards. This can be an opportunity for SMEs to build their capacity and enhance their sustainability practices without significant investments.
Crafting a Better Future for Everyone
By being part of the value chain of larger companies and aligning with their sustainability practices, SMEs can better manage environmental, social, and governance (ESG) risks. This in turn leads to more resilient and sustainable business operations as well as less negative impact to society, ecosystems and biodiversity.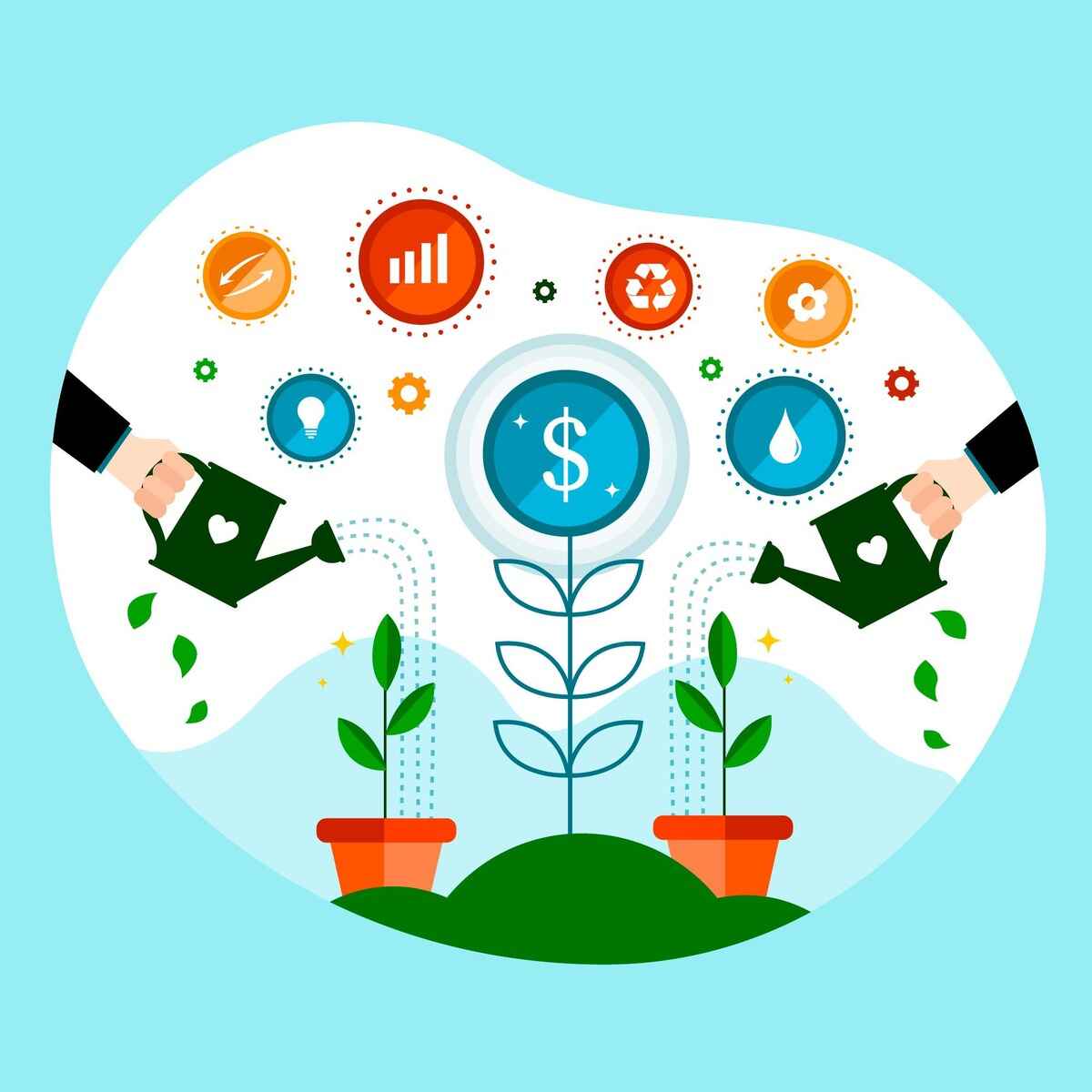 Conclusion
While Small and Medium size companies may not be directly required to comply with the Corporate Sustainability Reporting Directive (CSRD) or undertake a Double Materiality Assessment, their connections with larger corporations inevitably draw them into the critical process of data collection, assessment, and reporting. This involvement is more than a mere compliance exercise; it's a step towards a sustainable future.
Adopting sustainable practices might initially seem like an investment for SMEs, but these steps are investments in the future. Over time, sustainable practices can lead to significant cost savings, open doors to new markets, provide access to more affordable capital, and importantly, minimize risks.
Text by: Rando Pikner from Scapelyse
Special Offer:
Our community partner, Scapelyse, is offering complimentary access to their online tool designed to help you identify the impacts your business has on the natural environment and evaluate the risks associated with your dependence on ecosystem services.