How to gain maximum amount of knowledge and new contacts while attending a festival/conference? Presented here is one way of sequel activities how to do it, yet of course you can put together your own sequel – however you prefer.
1. Set a goal. What is it that you want to learn from the festival? Knowing that makes life easier on the next steps, researching the festival on broad terms is helpful for that.
2. Research the festival more deeply (speakers and content wise). Before attending a festival, research the speakers, presenters, and events. This will help you plan your time more effectively and ensure that you don't miss out on any opportunities to learn – pick performances you definitely want to attend and mark those that would be 'nice to hear/see'.
a) Research the speakers beforehand too, get to know those who can give you the most regarding your goal.
b) Do not worry about missing out on something. Festivals have way more presenters and knowledge than you possibly can gain/see (that is what recordings are for).
3. Attend workshops and sessions that you have chosen.
a) Prepare some questions beforehand when reading the title and description + researching performer(s). Less sessions and a better prep is more useful than less prep work and more sessions.
b) Ask those questions when seeing the session/performer.
c) Take notes. Bring a notebook and pen (or use your phone/tablet/laptop) with you to the festival and take notes. Also, you can take them by making audio recordings.
4. Read/listen those notes after the festival or after a session.
5. If you have listened/read those notes after the session, talk about those notes with someone on an even deeper level.
6. Remember to take breaks. Attending a festival can be overwhelming. Take breaks to recharge and process what you just have learned.
a) Resting helps your subconscious to reflect more too.
7. Rewrite or re-record your thoughts. It is very helpful to visit the same ideas again and again, to refine them better/to go deeper.
8. Set a clear goal for yourself on how can you use learned knowledge in your everyday job/activity ASAP, preferably in a day or two.
9. A week after the festival check your notes again to find ideas which you can implement immediately.
So this is one sequence to help gain maximum knowledge from the festival. Ideal test polygon for that can be just one session.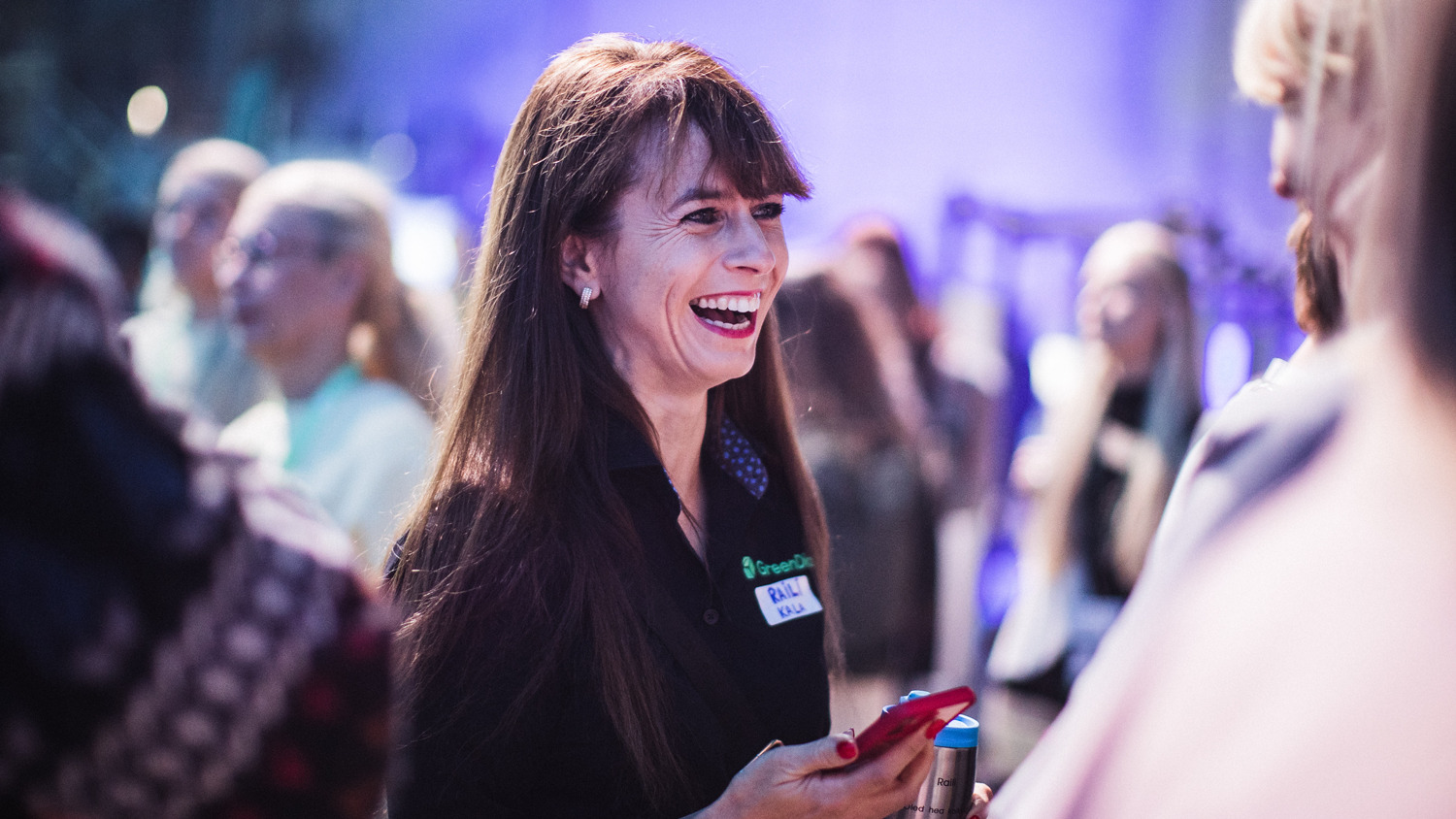 Bonus ideas for you to get contacts:
1. Network with industry professionals. Festivals are often attended by industry professionals, which makes them an ideal place to network. Use the opportunity to connect with people in your field and learn from their experience – for that, use Brella or whatever else platform festival is using. Type in your interests and find others who have similar interests.
2. Connect & talk with them at the festival (with whom you have already researched beforehand).
3. Connect with other attendees who were at the same session(s) you participated and share knowledge and ideas. This can help you learn from others and gain new perspectives. Ask an open-ended questions about the topic you just explored together.
4. Engage with the exhibitors. Impact Day has exhibitors showcasing their innovative solutions for sustainable development and social impact. Engage with them who are relevant to your industry to learn about their products and services and gain insights about their work.
5. Engage with the festival's content on social media. Most of the festivals have (awesome) social media accounts where for example they share info about performers and other relevant information. Engage with this type of content to stay informed and learn more about the festival and people who have similar interests to you.
6. Bring a friend. Attending a festival with a friend can make the experience more enjoyable and provide an opportunity to discuss what you have learned + get even more contacts as approaching new people together is easier.
Bonus-bonus: Volunteer. Volunteering at a festival is a great way to learn about the inner workings of the event, as well as gain valuable experience in event planning and organization + meet the speakers (if you get that role of course).
Come and put the theory into practice @ Impact Day 2023!